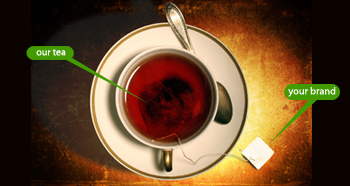 The expertise gained over sixty years has been the foundation of strong tea procurement, blending and packing traditions.
Apart from selling over retail counters, Jay tea is served in some of the nation-wide café chains, chai-bars, restaurants and hotels in India. Apart from our own brand, we also focus on packing private label teas for the food service industry.
Jay Tea has contractual commitments with major food service providers and caterers across India. We have over sixty years of experience in tea procurement, flavor matching & blending and packing traditions. Beginning with blending, we produce almost every style of packaging, specializing in high value added teabags with the widest possible range, available in India, in an integrated manufacturing unit with printing as well as creative in house design facilities to meet customer requirements.
If you are considering serving Jay range of teas in your establishment or are looking for customized tea solutions, drop us a mail or fill our online form we will get back to you shortly.